ONE NIGHT IN BANG CHOP FEATURING ETHIOPIAN CUISINE FROM DEMERA RESTAURANT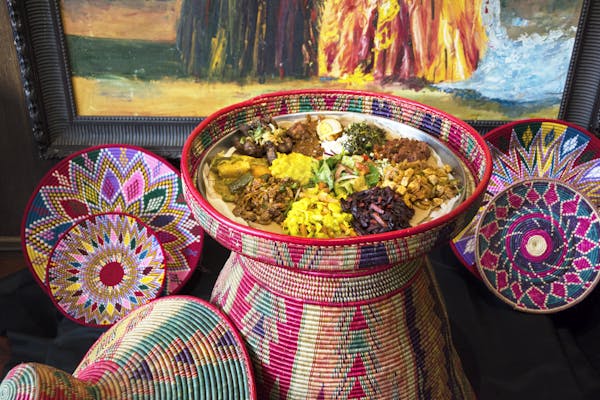 The owners of Saigon Sisters/Bang Chop Thai Kitchen and Demera (Ethiopian restaurant in Uptown) are collaborating together as two women-owned restauranteurs with an exclusive Ethiopian dinner for one night only at Bang Chop Thai Kitchen on Wednesday, Sept 26th from 7pm to 9pm. Limited Seating.
"I respect and admire Tigist who is the Chef Owner of Demera restaurant for over 10 years in Uptown and I love how she connects her business to her heritage similar to what I have done with Vietnamese and Thai cuisines. I love the flavor of her food and the authenticity and care she put into her restaurant. There is not a forum for independent restaurant owners/chefs to collaborate and showcase their unique cuisine in downtown Chicago so I had this idea of featuring Tigist as my first guest Chef at Bang Chop." – Mary Aregoni, founder of Saigon Sisters and Bang Chop Thai Kitchen
Join us for an authentic and flavorful dining adventure as guests get transported to the capital city of Ethiopia, Addis Ababa. Couples and singles alike will partake in the unique hand-eaten family-style dining customs for which Ethiopia is known for, as Chef Tigist explains more about the exotic ingredients and customs of her cuisine. The 3 courses will boast a wide variety of dishes including cultural staples and delicacies dating back over 2,000 years, traditional street food, a variety of vegan and gluten-free dishes, along with some unique desserts samplings.